HUGE SHOUT OUT TO THE JR. HOPE SQUAD FOR DELIVERING OUR STUDENTS GRATITUDE LETTERS TO OUR VETERANS! THANK YOU!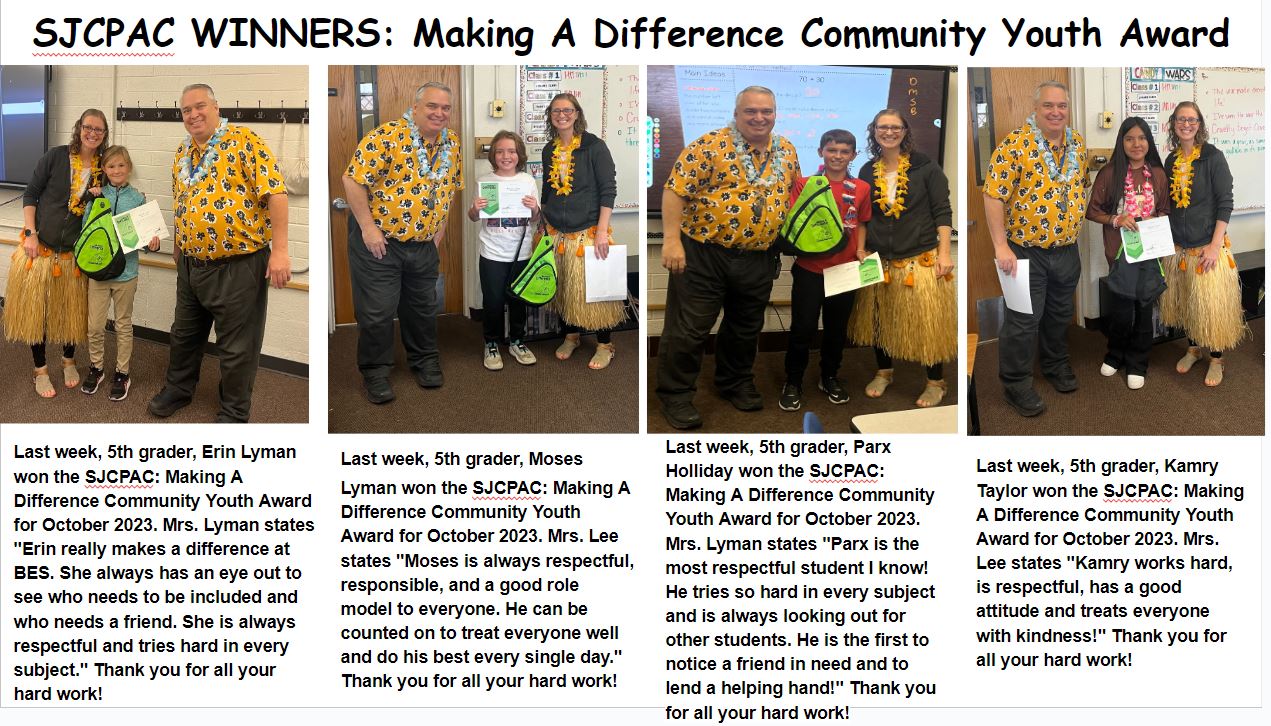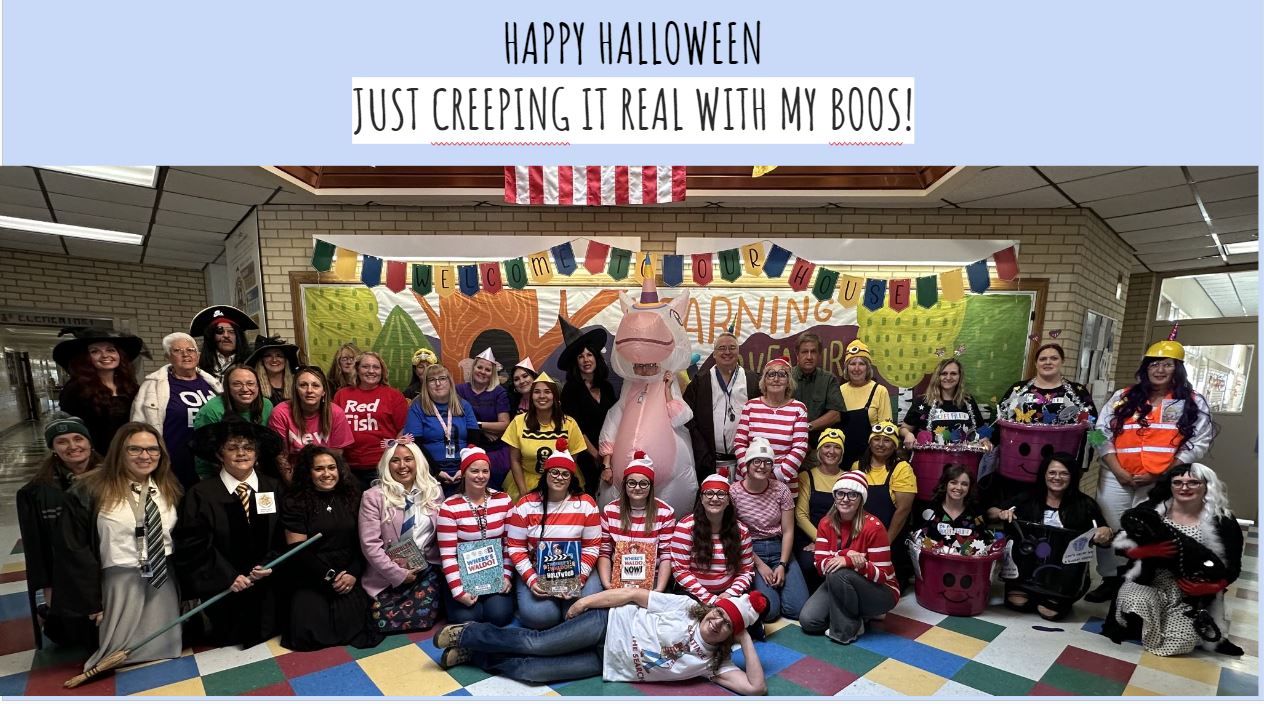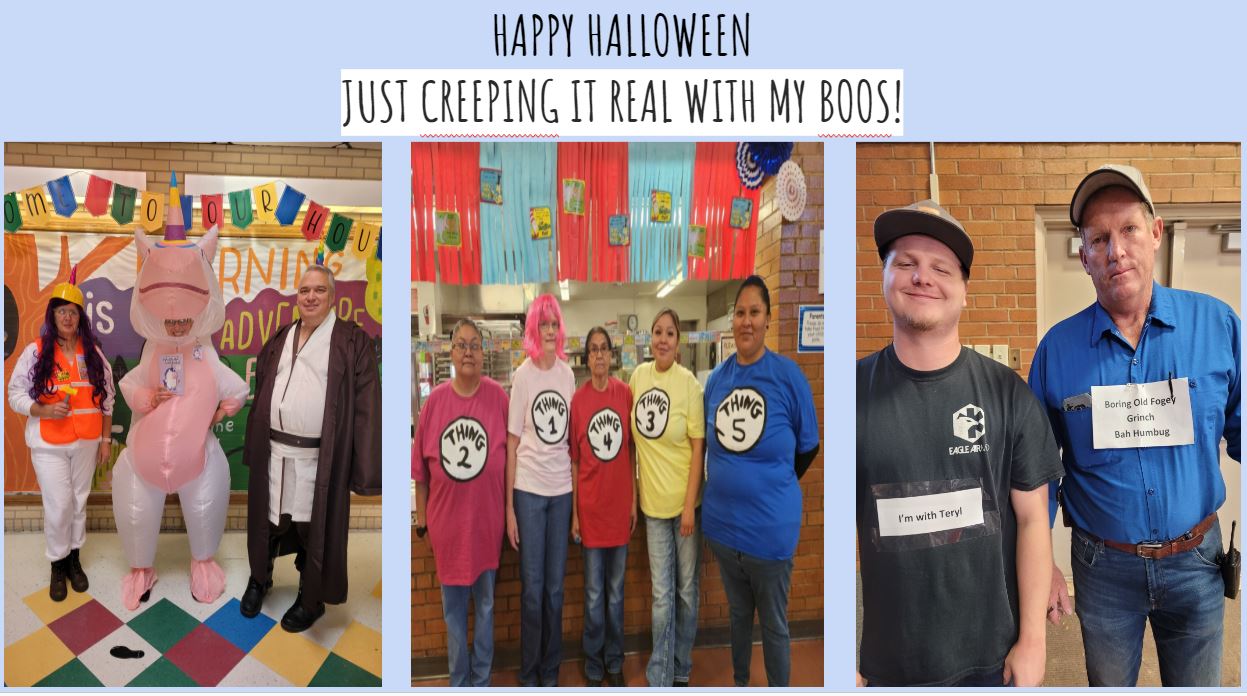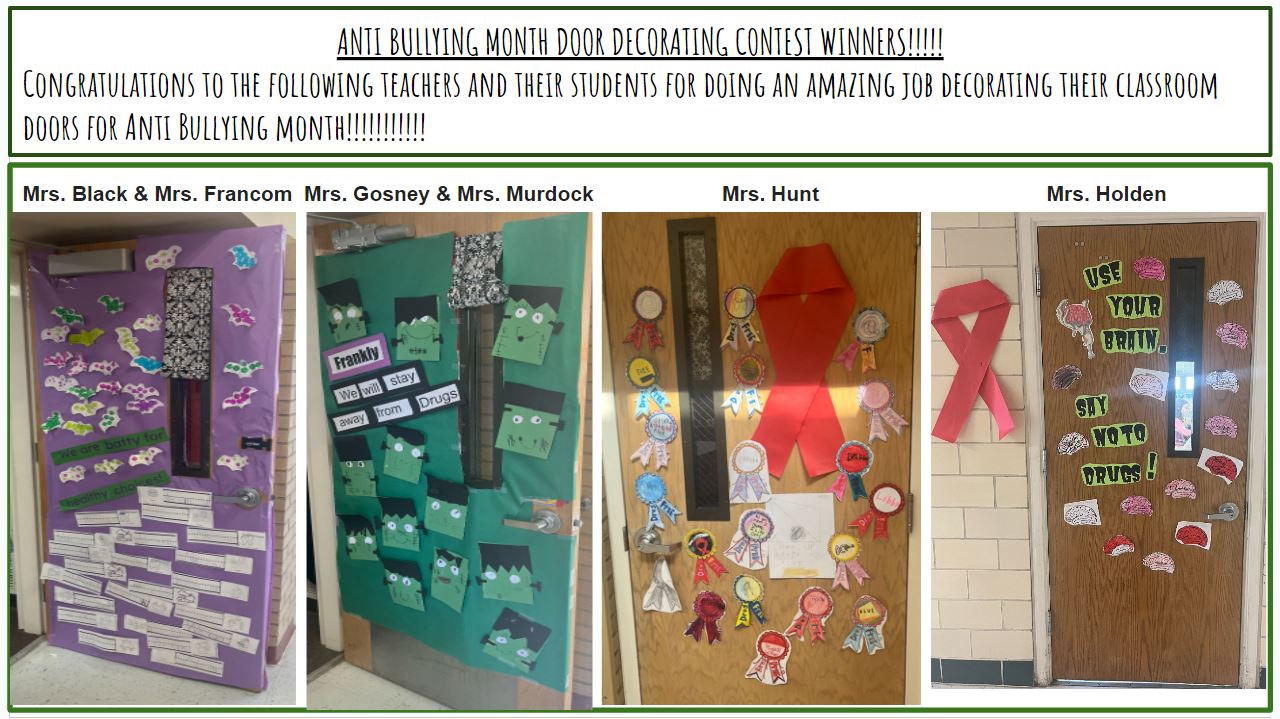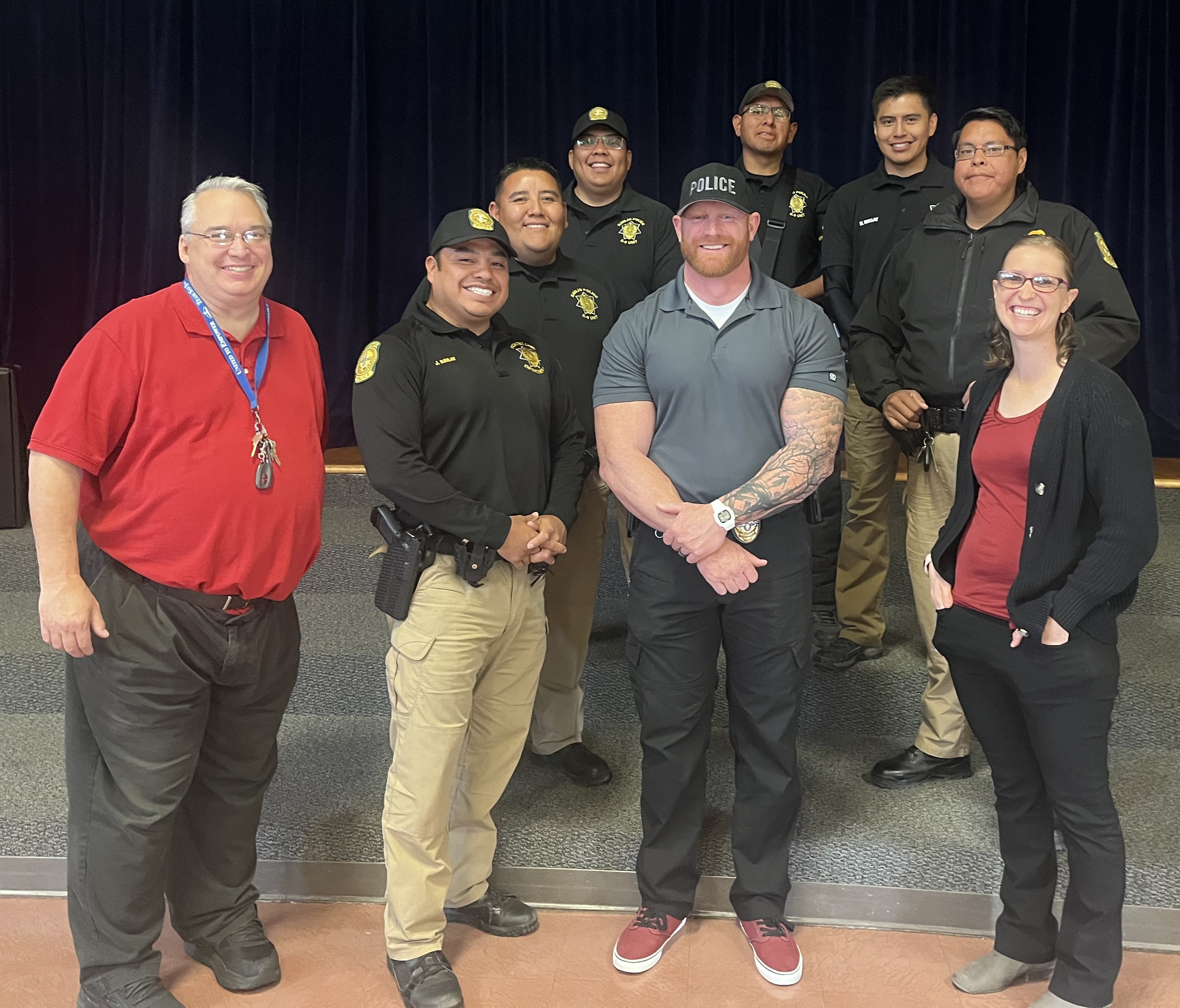 B.E.S would like to sincerely thank Rory Atcitty, Police Lieutenant, the Navajo Police Department Special Operations Division and Officer Palmer for an amazing Red Ribbon Week assembly! We all appreciate your time and hard work!!!!!!!!

​We are honored to of had Miss Navajo Nation speak in some of our classes regarding Red Ribbon Week and Anti-Bullying month today. Students gained valuable insight into the Navajo tradition with an emphasis on living a healthy drug free lifestyle. We hope it was a positive experience for you as well. Again, our sincere thanks for supporting this important week and month. We hope that we can call on you again in the future.
FYI: The new Miss Navajo Nation crown was created and was designed with a pure mind and good intentions because Miss Navajo Nation meets dozens of people on a daily basis and represents the Navajo Nation. The new design was meant to signify the resiliency and strength of a Diné woman and female holy deities. At the top of the crown are points that are adorned with white shell stones that signify Yoołgai Asdzáá or White Shell Woman. Below the points of the crown are cut-out webs representative of Na'ashjé'ii Asdzáá (Spider Woman) that surround a turquoise stone. At the base of the crown, is hand-stamped work signifying the old-style of Navajo silversmithing designs.
This new design brings with it a new era and a generation born after the millennials that are emerging as the next big thing for the Nation. The new Miss Navajo Nation crown was produced by Matthew Charley of Vanderwagon, New Mexico.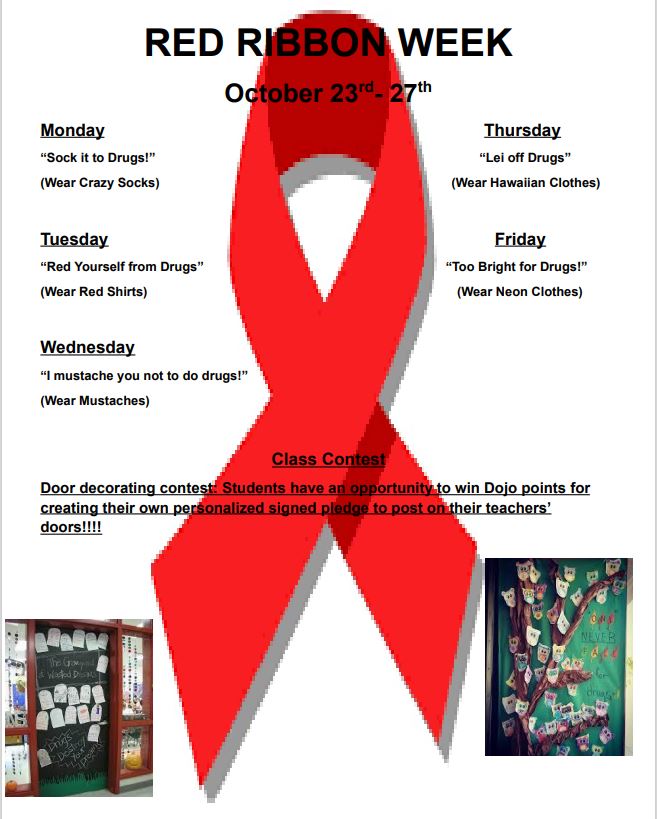 RED RIBBON WEEK
October 23rd- 27th
​Monday: "Sock it to Drugs" (Wear Crazy Socks)

​Tuesday: "Red Yourself from Drugs" (Wear Red Shirts)

Wednesday: "I Mustache You not to do Drugs" (Wear a Mustache)

Thursday: "Lei off Drugs"​ (Wear Hawiian Clothes)

Friday: "Too Bright for Drugs!"​ (Wear Neon Clothes)​
Class Contest
Door decorating contest: Students have an opportunity to win Dojo points for creating their own personalized signed pledge to post on their teachers doors!!!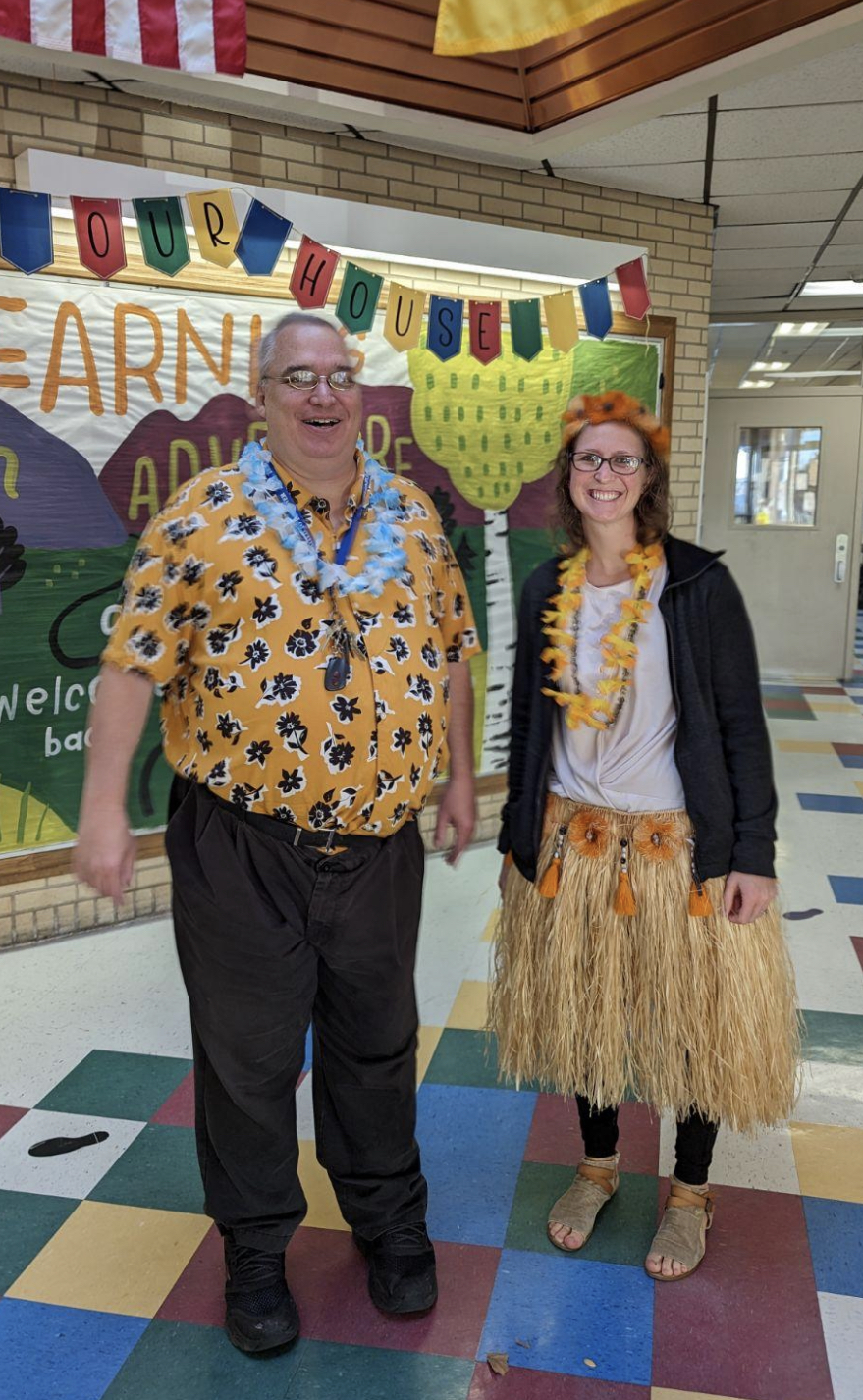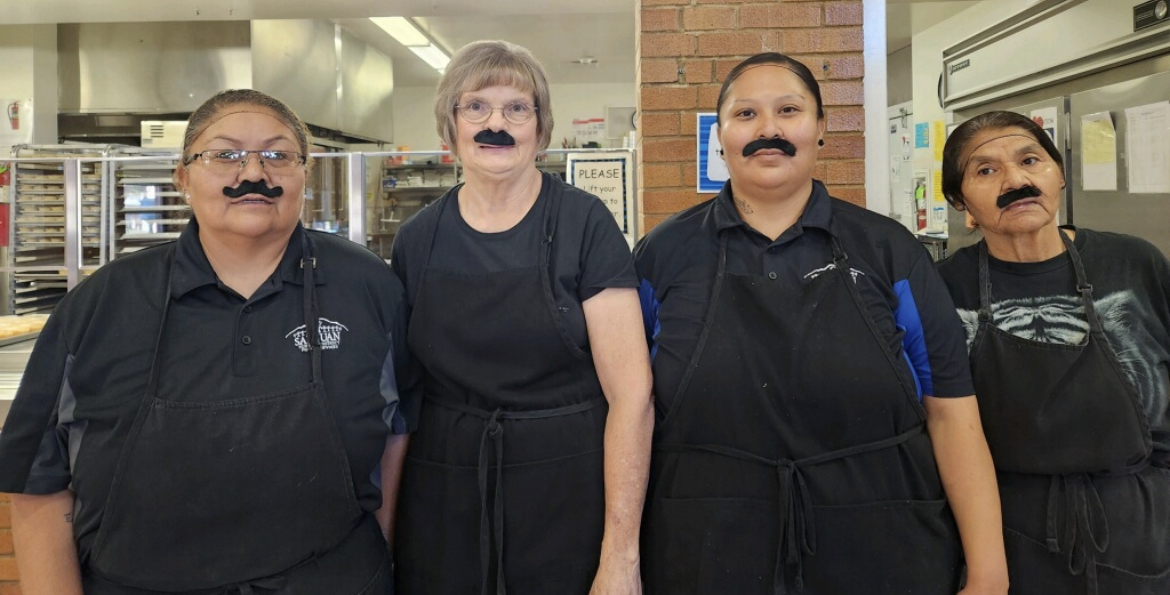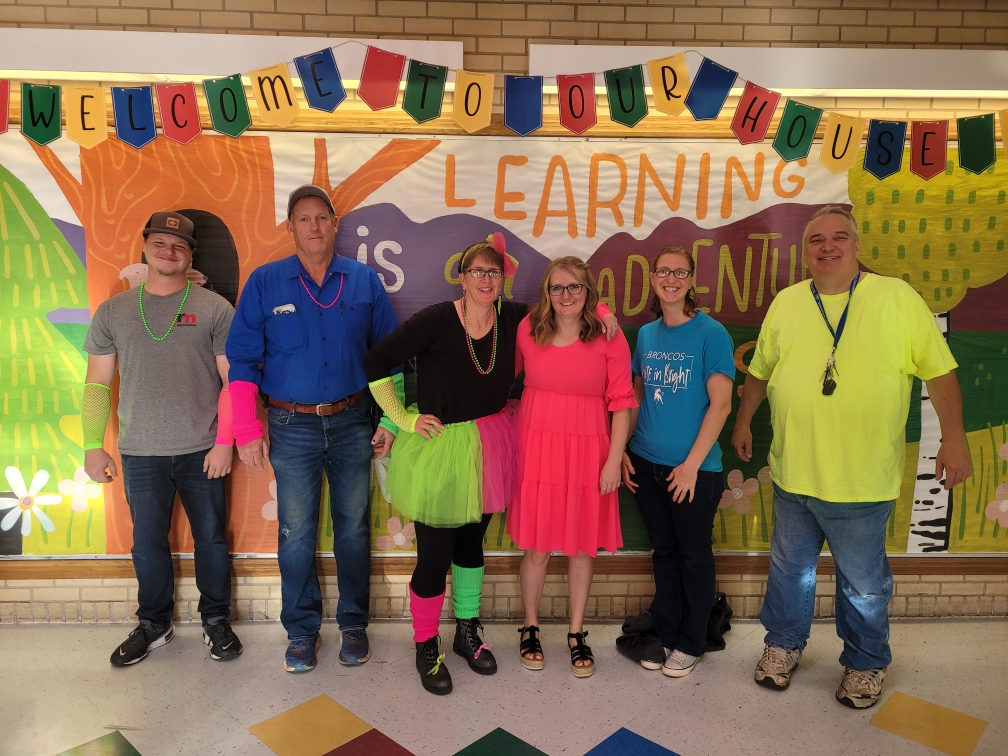 Red Ribbon Spirit Week!
"I mustache you not to do drugs!" "Lei off Drugs!" "Too bright for drugs"
We definitely have an amazing, dedicated, and hardworking staff at B.E.S! Thank you for your all your support and looking outstanding in your mustaches and Hawaiian apparel for Spirit Week!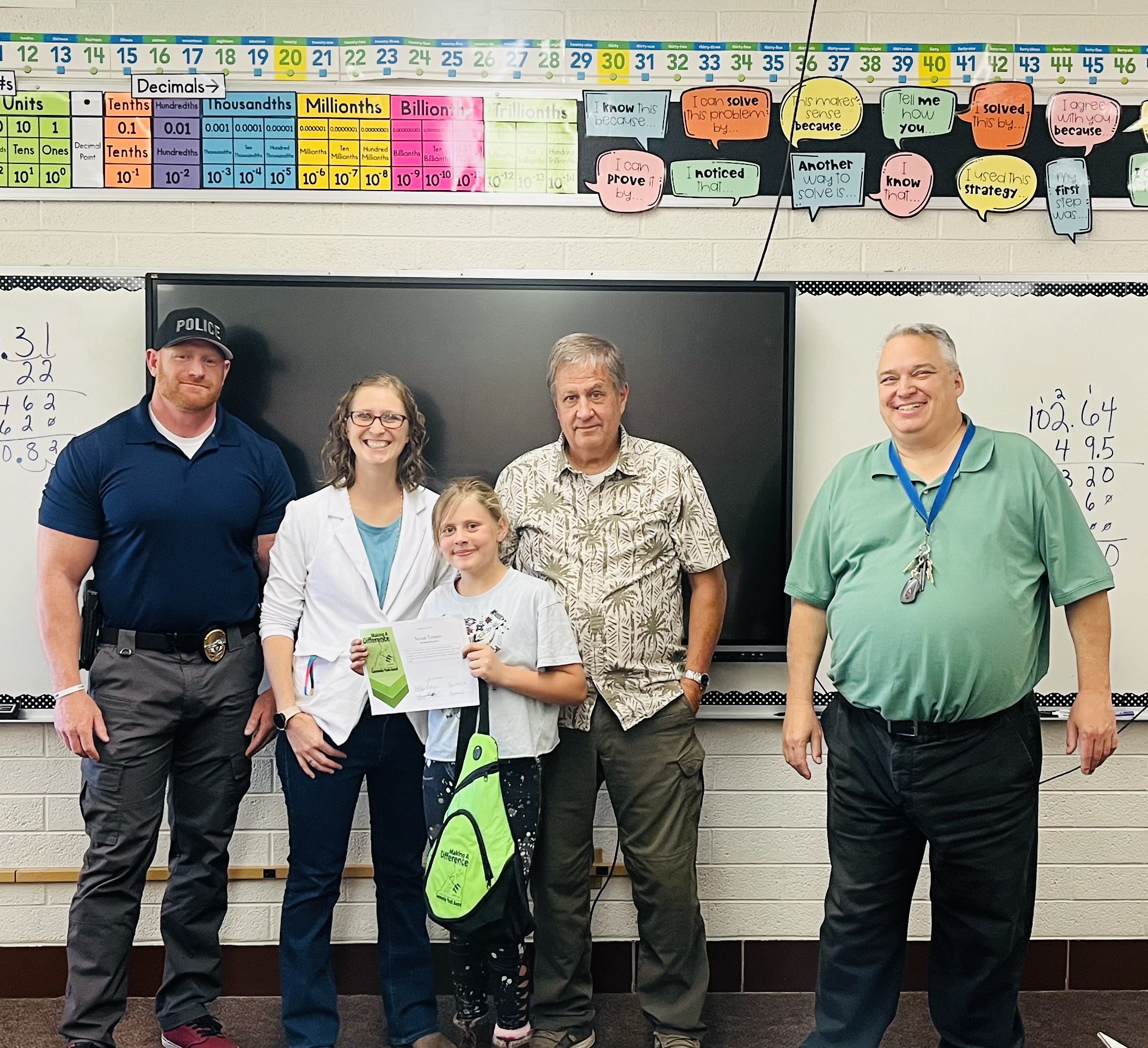 WESTON ADAMS WINNER !!!!!!!!!!!!!
Last week, 5th grader, Scout Tomco won the SJCPAC: Making A Difference Community Youth Award for October 2023. Scout was recognized for her academic excellence, supportive and positive attitude. Thank you for all your hard work!!!!!!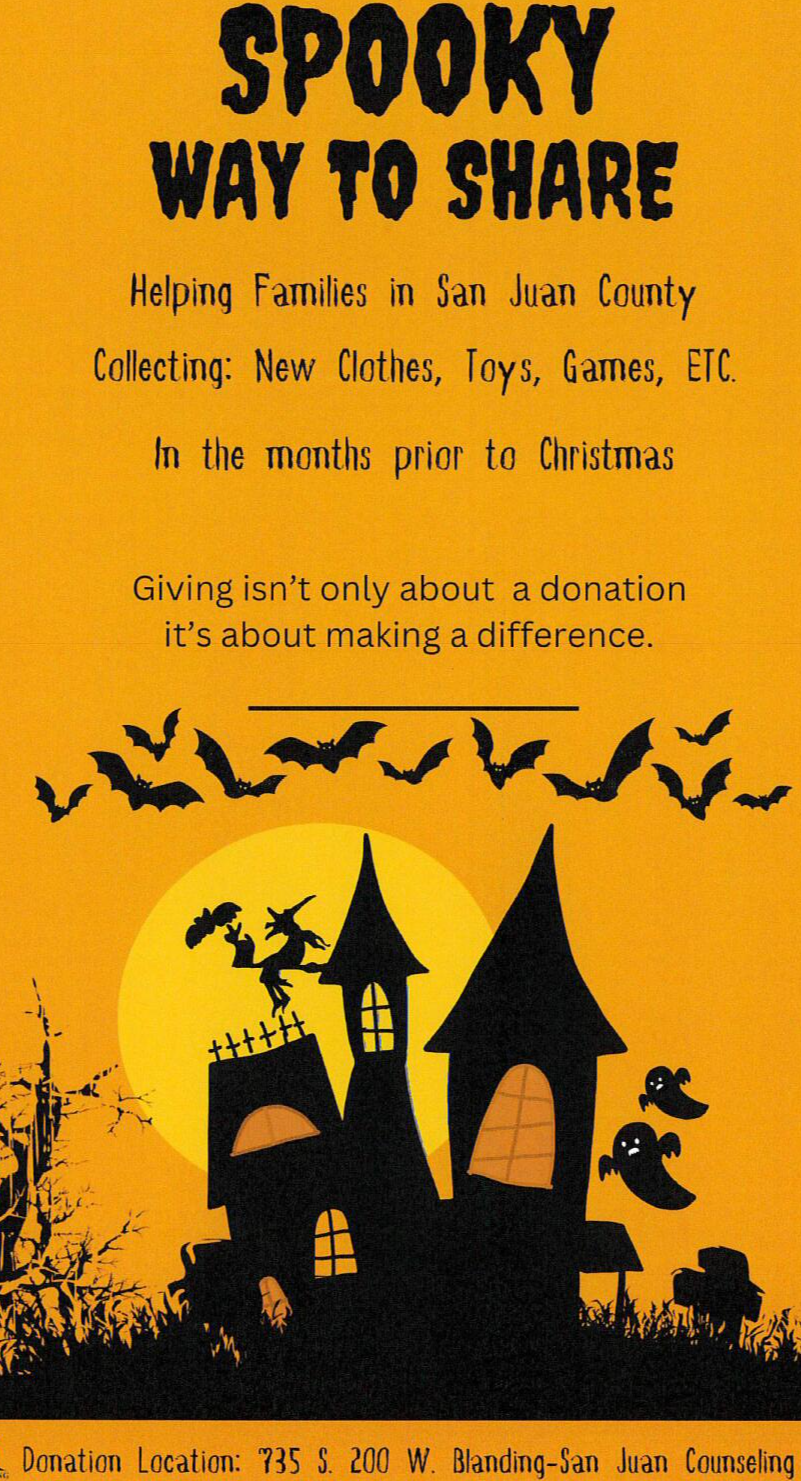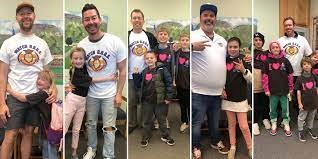 WATCH D.O.G.S
B.E.S would like to sincerely thank all our dads who took their time to support our students, school, and community! We had an unbelievable turnout, which included 300 dads and students, who arrived at 8:30 a.m. this morning. A D.O.G.S's day begins by enjoying some doughnuts and juice with our staff and kiddos, along with a brief orientation where D.O.G.S receive a detailed schedule for the day. These amazing dads are kept busy in classrooms, working with small groups of students, helping teachers with special projects as well as other creative lessons. Later D.O.G.S hang out in the cafeteria with the students, enjoy lunch with their own children and spend time at recess getting to know the kids. You may even find them joining in on a game of basketball or four square. The day ends around 1:05 p.m. with a program survey, a reminder calls to the next WATCH D.O.G.S. It is most definitely an exciting busy and rewarding day.
Thank you!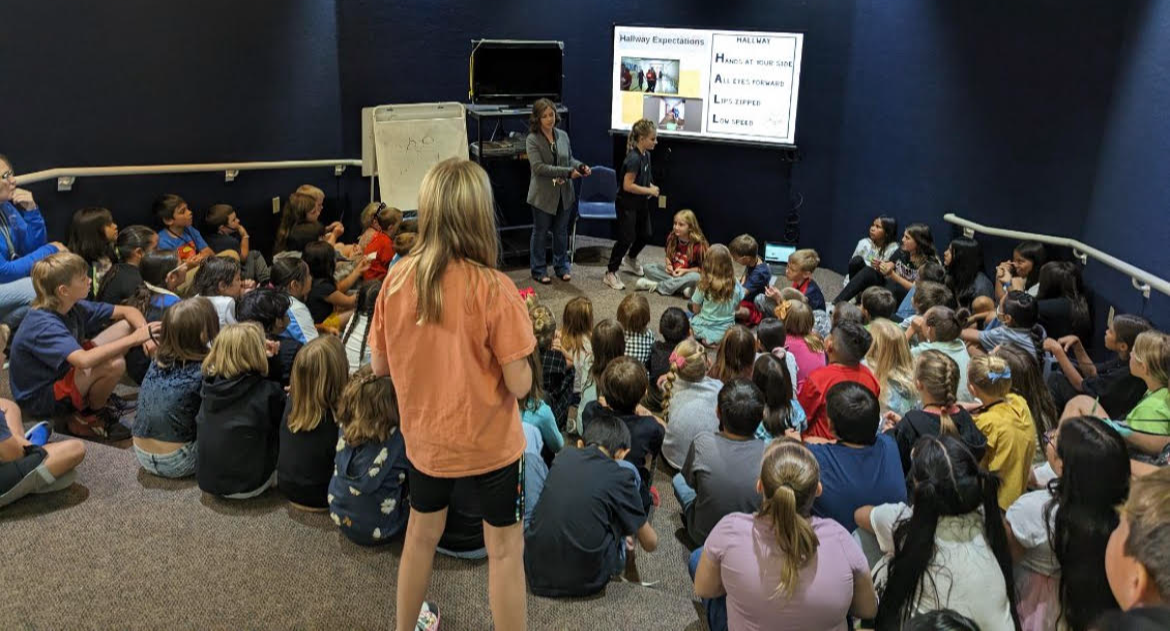 BES HOUSES
BES HOUSES: Throughout the school year, kids earn points for their houses for good behavior, special accomplishments, and more. Since each house includes kids from every grade, it fosters a sense of community throughout the school, too.
It is our desire to nourish and sustain a school culture that extends through our students and staff to our families and the community we serve to develop within our school a sense of belonging, responsibility, respect, and pride. Our houses create for students' opportunities for improving attendance, leadership, mentoring, service, and competition through academics and activities.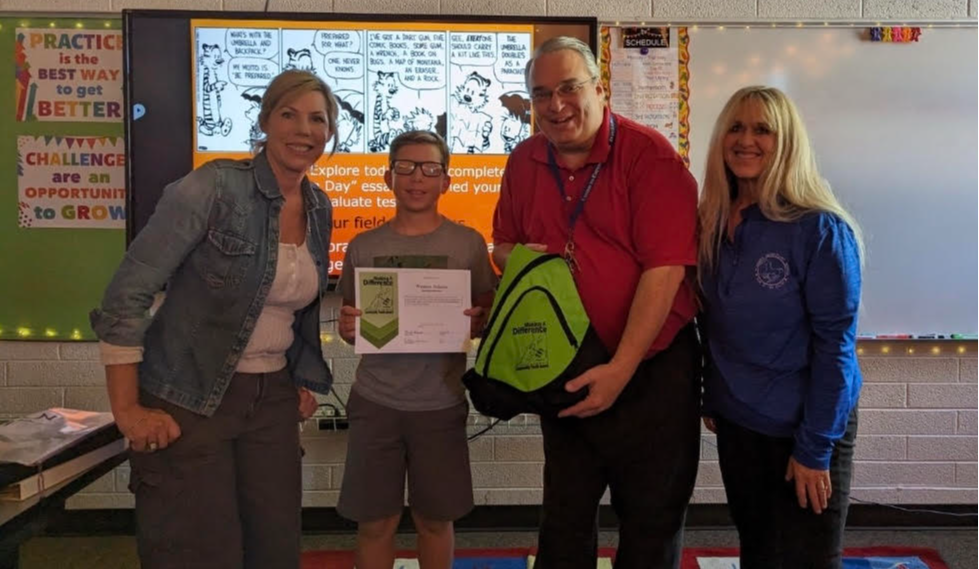 WESTON ADAMS WINNER !!!!!!!!!!!!!
This morning, 5th grader, Weston Adams won the SJCPAC: Making A Difference Community Youth Award for September 2023. Weston was recognized for his academic excellence and athletic performance as a team player, focusing on individual performance and achievement as well as prioritizing teamwork and collaboration. Thank you for all your hard work!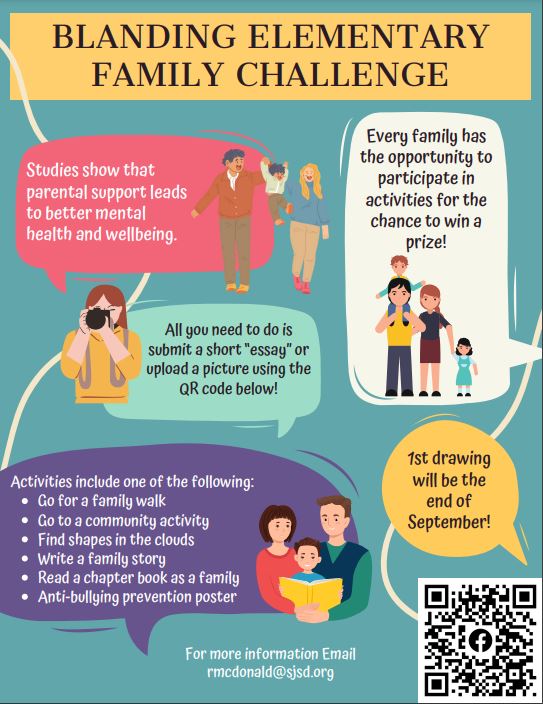 BLANDING ELEMENTARY FAMILY CHALLENGE
B.E.S Academic Portfolio
What is an Academic Portfolio (ePortfolio)?
ePortfolios generate learning because they provide an opportunity and virtual space for students to critically assess their academic work, to reflect on that work, and make connections among different courses, assignments, and other activities, such as work experience, extracurricular pursuits, volunteering opportunities, and more. ePortfolios are effective learning tools because they support students' own knowledge construction, make otherwise invisible aspects of the learning process visible, and place agency in the hands of students, which fosters learners' motivation.